Ceiling Time – Cargo Trailer Conversion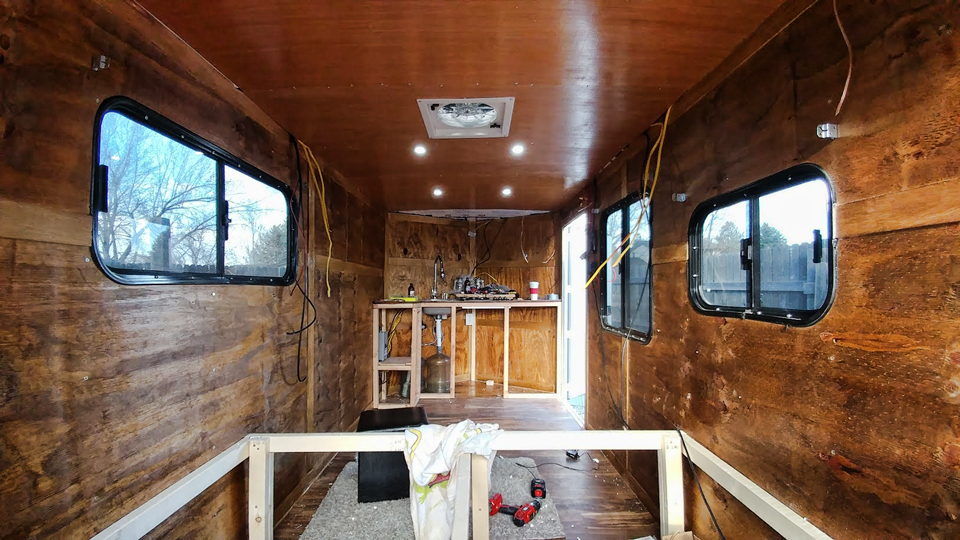 Got most of the ceiling up. Went better then I thought it would. The T Board worked great for holding things in place while putting in the screws. Best was to pre-drill the holes and use a self taping screw with a wide head.
Here is a video of the work being done.
This worked very well. The only bad part was to run out of battery power so I did not get the last screws in. Very happy with the way it turned out.
The lights are perfect. LED puck lights,  bright but not too bright and low battery consumption too 3w.
This is the light I used.  12v – LED light Marine White Recessed LED Ceiling Lights – Easy to Install (screw free) clip in Cabinet Counter Lamp Campervan Trailer 5th Wheel RV Truck Car Bus, 3w, Bright Natural White, Pack of 6 with Bonus $36 (56mm or 2 1/8 holdesaw) – https://www.amazon.com/gp/product/B06XPF4BDQ/ref=od_aui_detailpages02?ie=UTF8&psc=1
Was thinking about ordering 6 more and putting three under front counter and three in the back but then I also found another great inexpensive option.
Might put more of them in.  LED Strip Lights. 12v or 110ac .  Great for the home too.  I am a big fan of LED that change colors.
Must have white, love the golden lights, blue is really calming … well and red is red. Reminds me of being in a darkroom.
But the other side of this is bugs. We've been places where bright white lights the bugs come and get you in forces. Color is mellow. These are going to go in the front kitchen under counter and back galley.
The first one I bought  was a 16′ strip that is water proof and thought it might be good on the outside door side on top. Does  not have white though. Would be easy install with clips.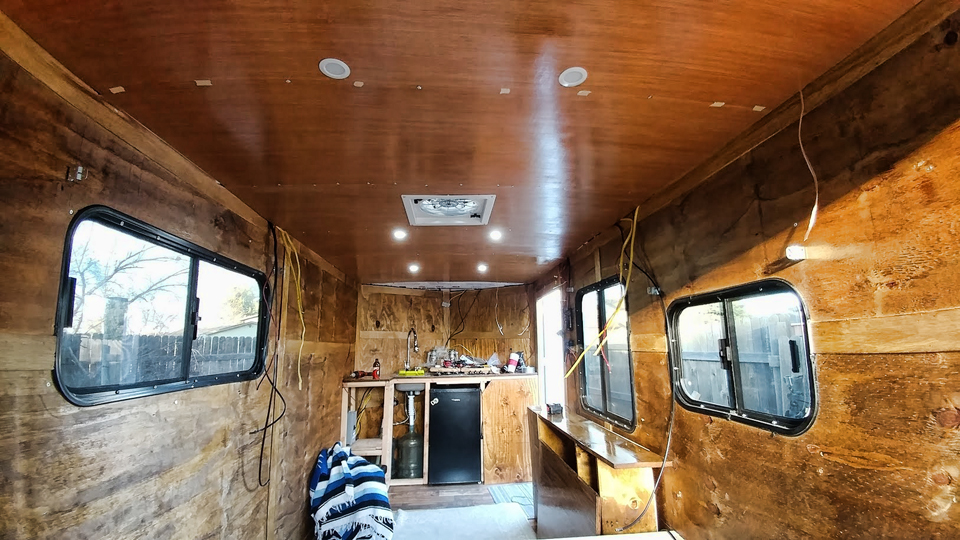 But these new one that just came in are just 4 strips, you can use them as bars of 4 or 2 or one long strip. They are pretty bright too. The way to do it is mount with a switch and use the remote to change colors or dim. ( or just use the remote)
When you turn on and off with a switch it will remember your last setting.   One remote works for all of them, just point in that direction and it works. So my plan is to have a remote or two on the wall ( front back) with Velcro and you could even use them to turn on /off the last lights from bed. Great accents light too. And are you ready… they are $8.00 . By far the best LED strip lights I have tried so far. https://www.amazon.com/gp/product/B01EFJ6F6E/ref=oh_aui_detailpage_o02_s00?ie=UTF8&psc=1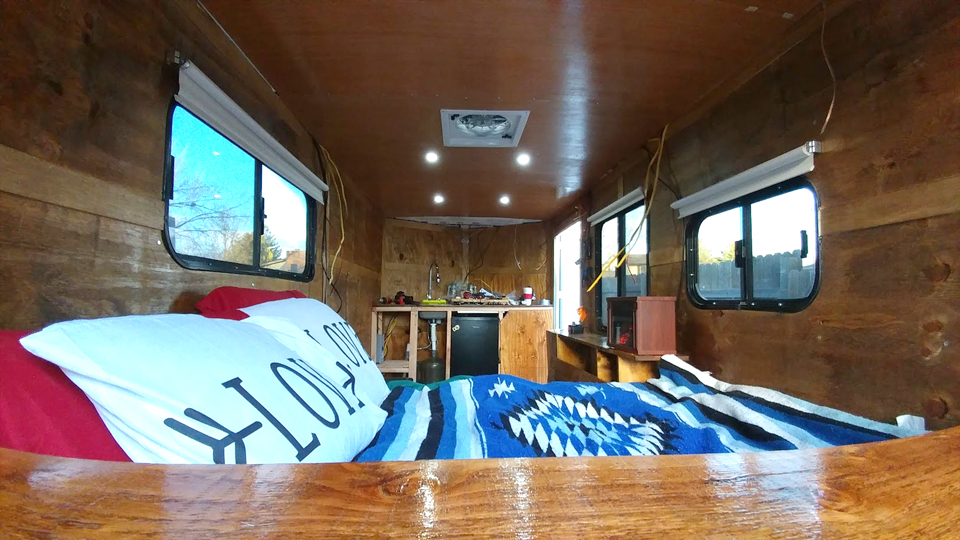 I will post some new images when I get them up.
Got the ceiling buttoned up and started working on the kitchen.
Thanks for following along.   Hope this is inspiring you and giving you some great ideas.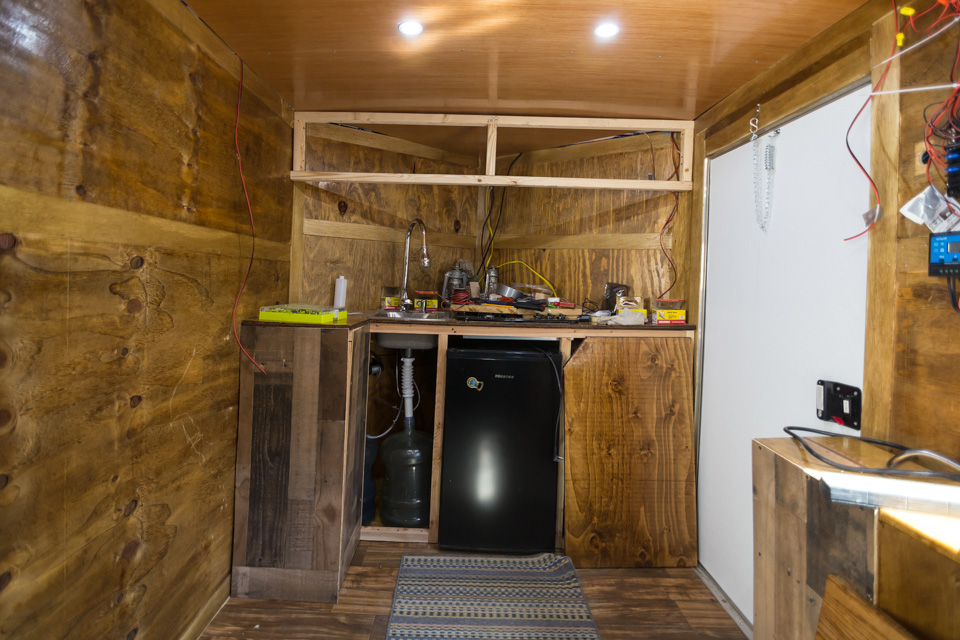 As the beat goes on…
For more please subscribe, like and share.
And If I can do this… I am sure you can do this better…
Bo Insogna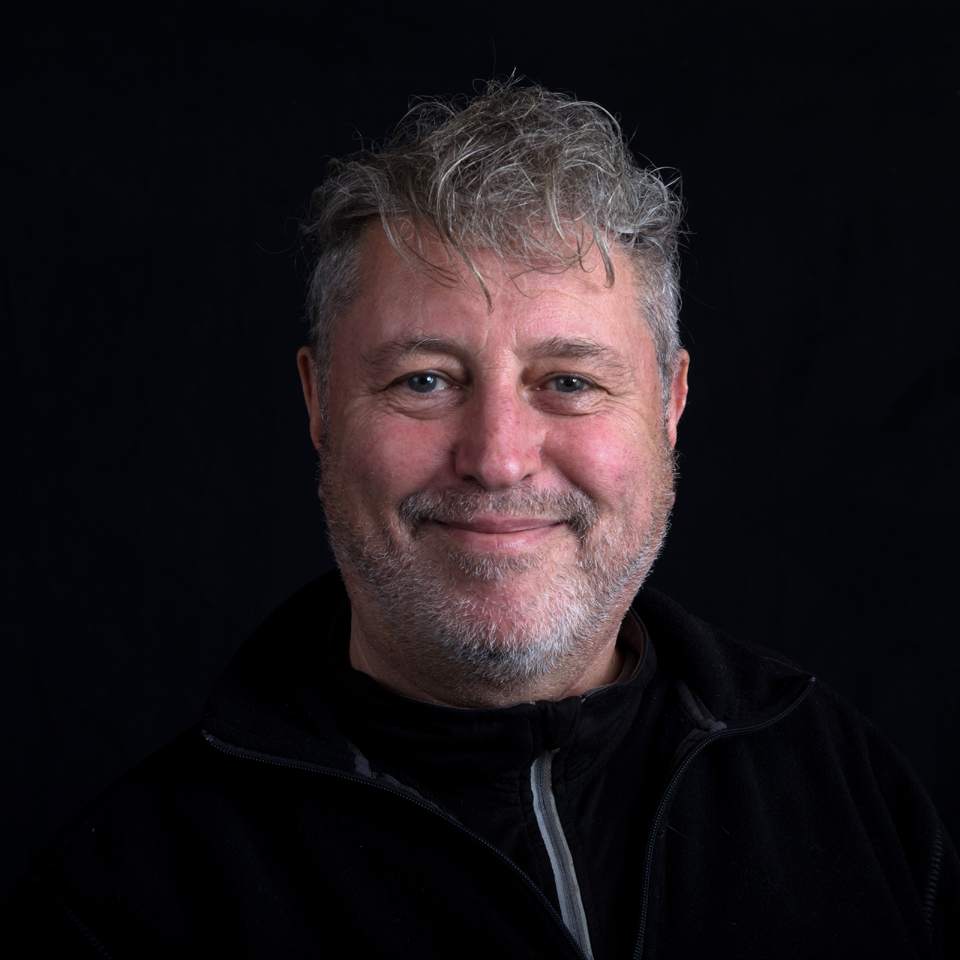 Bo is a professional photographer of over 30 years experience and his work has been published on television, magazines and newspapers worldwide.  Also a 30 year veteran of storm chasing specializing in lightning thunderstorms.