Cargo Trailer Camper Conversion – Bed and Flooring
6×14 Cargo Trailer Camper Conversion – Rolling Thunder – Cabin On Wheels.
Things are moving along. Fantastic fan is installed and next was the bed. Simple platform with access from the top under the memory foam mattress and I'm thinking about trying to make some slider doors for the front of the bed out of some paneling. Wanted to get the bed in first so that we could see what the spacing inside is.
There needs to be 72″ of space between bed and kitchen cabinets for a couch, it can be adjusted if a custom piece is made or 72″ if store bought. Still looking for a spot for the porta potty to pull out of (couch or bed).

This is the fun part making custom pieces for the build. Decided to build out a few things before the wiring so that we can be sure where panels and plugs are going to go and where to hide the wire.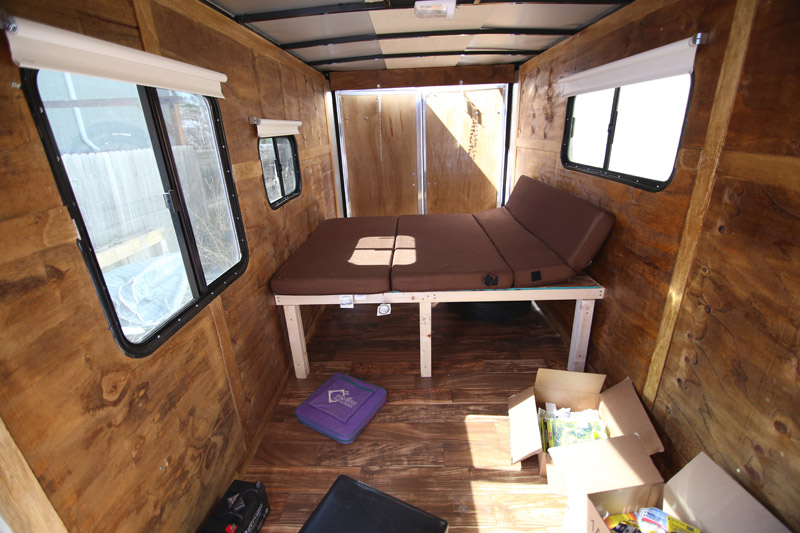 The original design was to have a four foot grill galley in the back and a two foot door. Wanted to have one foot from bed to back galley but that is not going to work so the plan is to have a 16″ gallery counter across the back with storage underneath and cabinets above on top access to under bed storage as well.
We want to be able to use the counter from the inside as well as out so thinking a flip up door so that it can be sealed from smoke and bugs. If open it would be a great place to work and edit with a great view out the back.
Still working that part out. May use it open and custom as we see the needs are. So next is framing out the kitchen and back galley plus building the flip up table unit. This all needs to be stained and painted so that will be some of the time consuming stuff. Then the wiring will start, forming the ceiling and mounting the ceiling and lights in. Not looking forward to the ceiling part plus the plan is to paint it before installing it.
After that the shelves and side cabinets can go up. Very excited to build the pallet window shelf ballast. It will be some of the last finishing touches and plus getting the propane tanks mounted and connected not to mention the plumbing for the sink.
Video vBlog update below.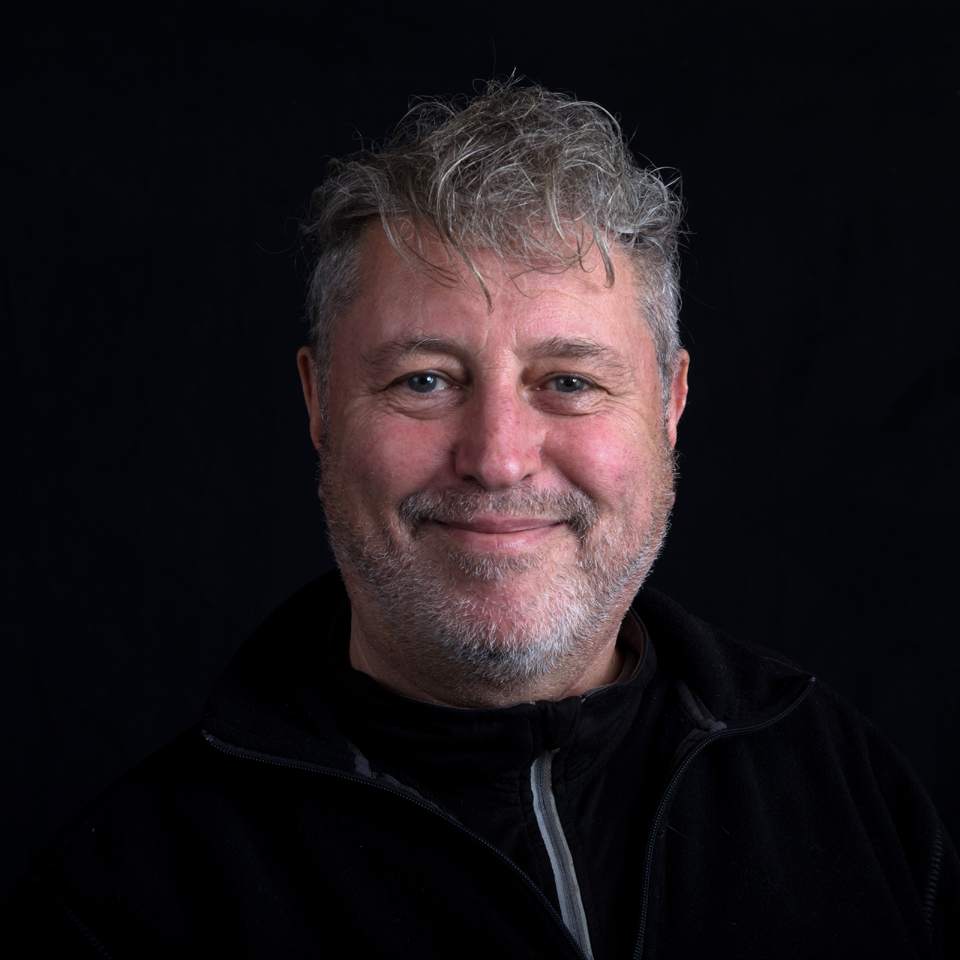 Bo is a professional photographer of over 30 years experience and his work has been published on television, magazines and newspapers worldwide.  Also a 30 year veteran of storm chasing specializing in lightning thunderstorms.