Kitchen Rough-In Cargo Trailer Conversion – I Think I Got a Woody
Update on the 6×14 Cargo Trailer Camper Tiny House Conversion. Rolling Thunder, a Cabin on wheels.
Got the kitchen roughed in. Glad to have the cuts done.   When we first started out on this idea of building something light enough to pull with an SUV it was a teardrop trailer build all the way.  A "woody" ( Type of teardrop. There are many)  was my first thought. I  just love the rustic feel of wood and some of the nature that comes through in the grain.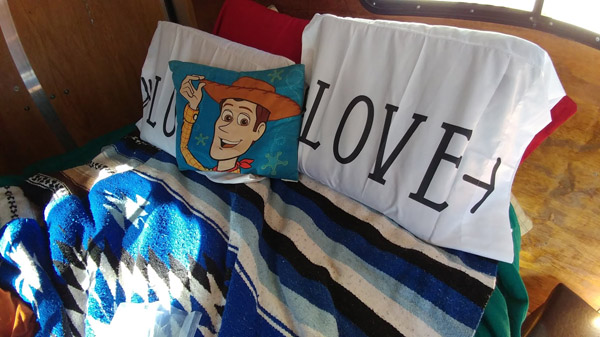 Kinda like a fine wood sailboat ( check out Chesapeake Light Craft ) or hand build cabin in the woods.  But after putting a lot of thought into it … the reality set in.
Do we have the skills to build it?  Will it turn out as nice as we imagine?   Will it be safe to pull?
Then the thought came into play what if you could start with something already built?  Next the research started on Cargo Trailer Conversions.  There are so many great ideas out there.  And it is our hopes that this will inspire some ideas of your own.
And believe me when I tell you… if we can do this… you can do it better!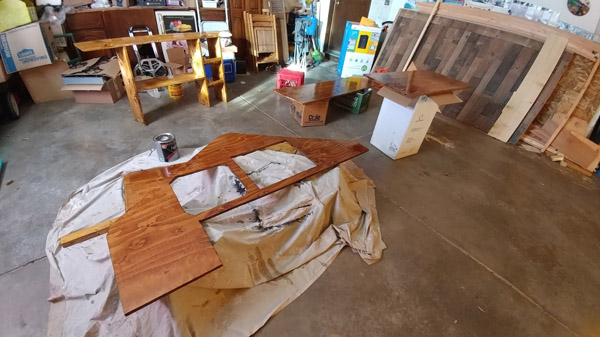 So as the progress continues on, instead of tackling the wiring,  we decided to do a few of the major built-ins so that box and wire placements can be figured out.
Plus this is more fun to do.   So we got the kitchen roughed in and the flip up table built-in almost done.  Started out by making a cardboard guide for the shape of the v-nose and plan the cuts for the sink and stove.
Right now we are in shellacking mode.   Time consuming waiting for things to dry to add more coats.
Pine wood stained and clear coated.  Just love the grain in this.
AND Plain Ol Trailers came through and sent me a window for the Door, (that's another story).   Kudos and thanks to Barney Cox for making it happen.
Anyway below is the latest video update: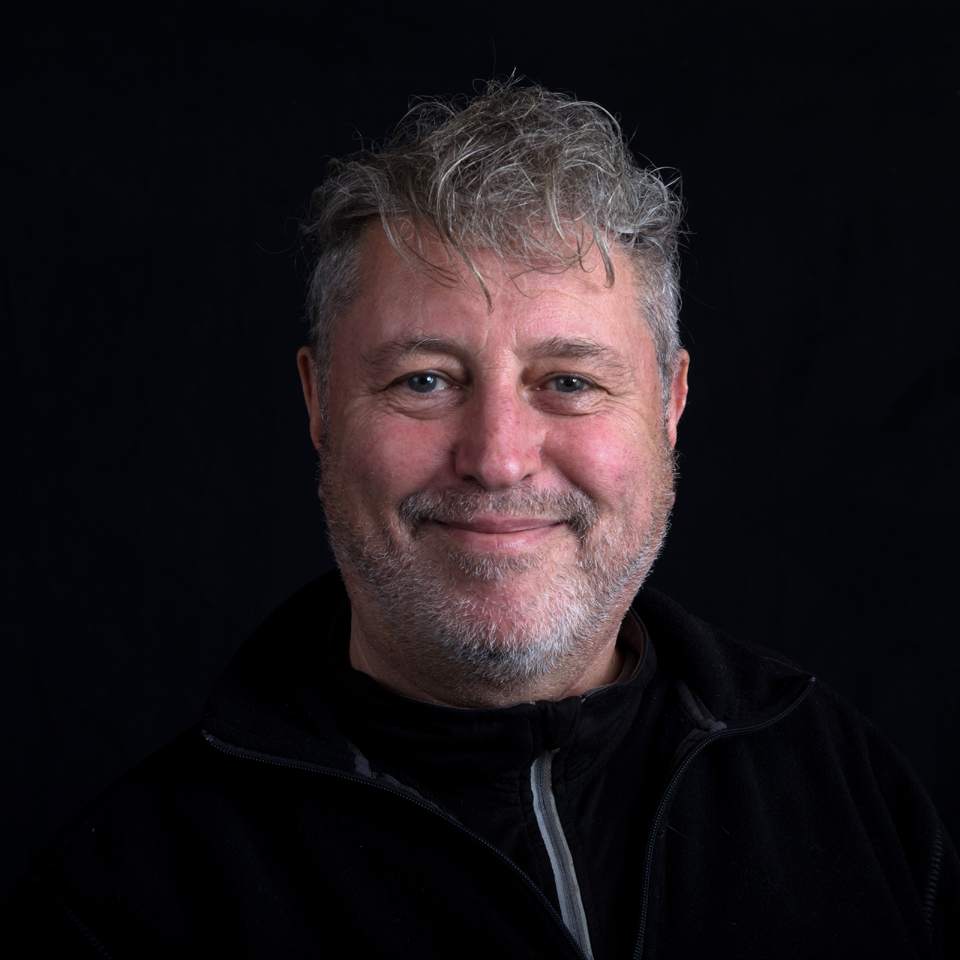 Bo is a professional photographer of over 30 years experience and his work has been published on television, magazines and newspapers worldwide.  Also a 30 year veteran of storm chasing specializing in lightning thunderstorms.