LED Strip Lights Easy DIY for Camper Conversions
Easy inexpensive LED strip lighting ideas for your cargo trailer conversion, camper conversion, van, rv or even inside your home. I will show what I have done in my cargo trailer conversion as well as take you inside my home and show you how I use them there. Dim theas down and they use very little power.
Check out the links below for related products.
This has to be one of my most favorite subjects.   I love LED lighting and the fact that it is low on energy usage, last a long time and can run on 12 volts.
It is nice to have a few lighting options when you do your cargo trailer or van conversion.  I think number one you should have bright LED lights.  This way if you need to see something or look for something you can light up the situation.   We used 3 watt ceiling puck lights, superbright and easy to install with a 56mm hole saw they clip right in.
Next you need accent lighting, low key.  This is what we use 99% of the time.  There are a few LED strip lights that work great for this.  We like the fact that you can dim them down for lower energy use with still plenty of light.   And also that you can change the colors for mood and less bugs.
The best are the ones that have a white options for normal bright lighting situations, and then some soft colors for mood lighting.If you get them with a 110v plug adapter, you can cut that off and wire direct to a 10 amp fuse and then to the battery.
I like to put them on a hard wire switch.  We used rocker switches that pop right into a 3/4 inch drilled hole.  The switches also light up.    These are fantastic and easy to use, plus the price it right.
If you do not want to hard wire to a switch you can just use the remote.  Just make sure you position the infrared transmitter where you can point too!  We also recommend Velcro the remote to the wall.
Also check out the Copper Wire LED 33 -99 feet.  Cheap and weather proof.  They are bright with a warm glow and dim nicely.  I bought one and when I got it, turned around and ordered more.
Inside our bricks and sticks house we use LED puck lighting for under counter and cabenet lighting plugged into 110v plugs.
We also use a power remote to mix lights together and have an easy solution to turn on/off  three mixed sets with one set of switches.
It is important to get these with two plugs on the plug-in transmiter.  This brand is water proof too.  Great for turning on Christmas lights inside or outside at the holidays.  We have a few of these and the bateries last two years at least.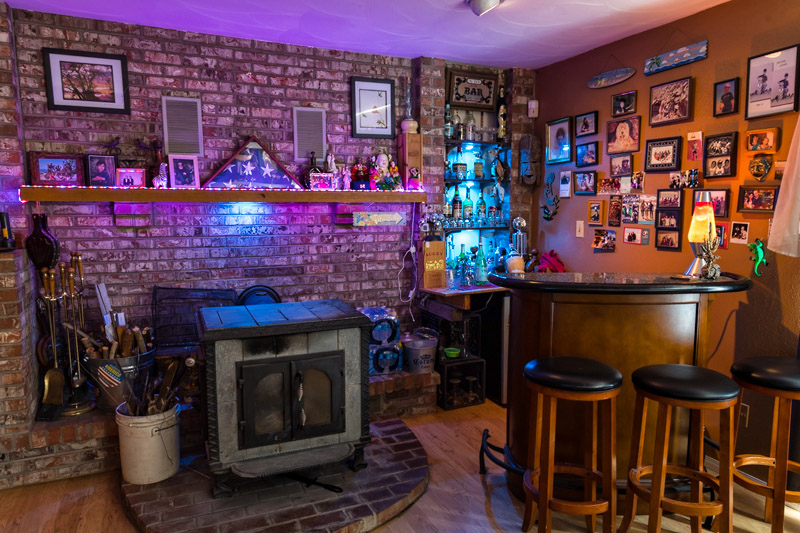 We also like the LED Bulbs that change colors and dim down.  Check out the video above.  We use these in hanging pendant type lights.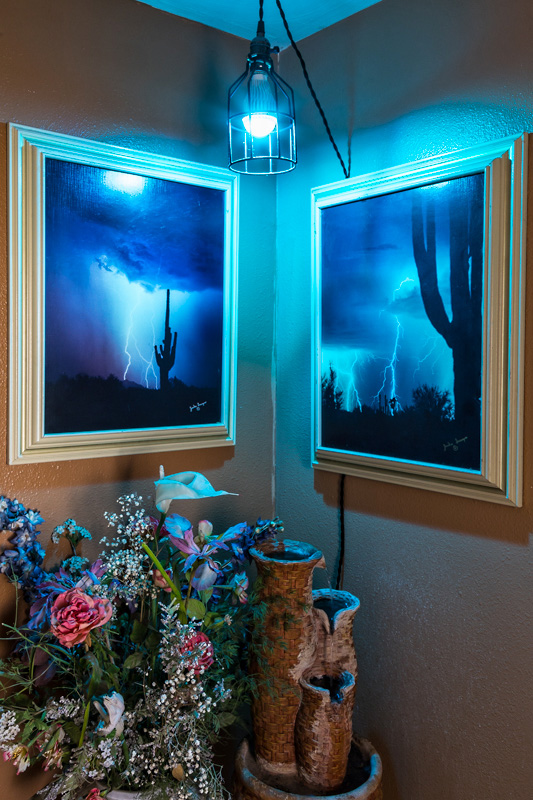 These led bulbs are dimmable with remote.  Do not put on a wall dimmer because it will ruin them.
Any questions or comments? Please leave them below.
Check out the links below for related products.
Waterproof LED Strips Lights
16.4 feet Waterproof Flexible Color Changing RGB SMD5050 300 LEDs Light Strip Kit with 44 Key Remote and 12V 5A Power Supply

16.4FT SMD 5050 Waterproof 300LEDs RGB Flexible LED Strip Light Lamp Kit + 44Key IR Remote Controller(Power supply is not included) ( you will need a 12v plug)
Led Strip Lights Waterproof 16.4ft 5m Waterproof Flexible Color Changing RGB SMD 5050 150leds LED Strip Light Kit with 44 Keys IR Remote Controller and 12V Power Supply

LED Light Strip Accent Kit, 4 x Pre-Cut 12 Inch RGB LED Strips – Includes RF Remote, Power Supply and Connectors for Under Cabinet, Kitchen, TV Lights &More ( love these lights, we used them above the windows. They are dim-able and you can go from white to different colors. It is mostly what we use at night. 2 wats per strip. ( Less when dimmed) ( love these! Used them under the windows and in cargo trailer kitchen)

USB LED Lighting Strip – 4 x1.64ft/2M Multi-Color RGB 5050 DC5V LED TV Backlight Strip with RF Remote, Bias Lighting for HDTV, Flat Screen TV 

LED Color Changing Light Bulbs
LED Light Bulbs E27 10W Color Changing Lighting E26 Dimmable RGB Colorful Lamp for Holiday, Atmosphere, Bar, Home Decor (10w RGB).

LED Color Changing Light Bulbs with Remote Control,ProPOW 10W RGB Light Bulb with Memory Function RGB+Daylight White Dimmable Color Light Bulb,Ideal Lighting for Home Decor,Stage,Party(E26,2-Pack)

LED Puck Lights
RGBW RGB + White Color Changing Under Cabinet LED Lights Kit 40-Key IR Remote Puck Lamps for Kitchen Counter Counter Furniture Ambiance Lighting (RGBW, 4 Lights, 12W)
Lights for the ceiling – 12v-LEDlight Marine White Recessed LED Ceiling Lights – Easy to Install (screw free) Cabinet Counter Lamp Campervan Trailer 5th Wheel RV Truck Car Bus, 3w, Bright Natural White, Pack of 6 with Bonus ( super bright) ( what we used on our ceiling)

HSS FASTCUT HOLESAW 56mm( for above lights. Easy install)

Under Cabinet Lighting LED Puck Lights Kitchen Cabient Lights,Shelf Lighting,Under Counter Lighting,Color Changing and Dimmable Remote,16 Colors,4 Modes,4-Pack

COPPER WIRE LED
Radiance Dimmable Starry String Lights, 33 ft, Copper Wire, Warm White
https://www.walmart.com/ip/Radiance-Dimmable-Starry-String-Lights-33-ft-Copper-Wire-Warm-White/482686986
USB String Lights, 33ft 100 LED Fairy Lights, Waterproof Copper Wire Lights for Christmas, Bedroom, Holiday, Garden, Party, Wedding, Indoor Outdoor Decorative, Remote Control with 8 Modes, Multi Color

99FT 300LEDs String Lights, Waterproof Dimmable Decorative Fairy Lights with Remote Control, Christmas Lights with UL Listed for Bedroom, Patio, Wedding and Party, Christmas Tree, Warm White

ROCKER Switches they light up. – LOVE THESE
Switches – Yueton 12pcs Car Truck Rocker Round Toggle LED Switch On-Off Control, Blue, Green, Yellow, Red

LED Strip Light Clips
100 Pack Strip Light Mounting Brackets,Fixing Clips,One-Side Fixing,100 Screws Included (Ideal for 10mm Wide Waterproof Strip Lights)

Non Waterproof LED Strip lights
12V Flexible SMD 5050 RGB LED Strip Lights, LED Tape, Multi-colors, 300 LEDs, Non-waterproof, Light Strips, Color Changing, Pack of 16.4ft/5m Strips

Remote Control Electrical Outlet Wireless Light Switch for Household Appliances, Up to 100 ft. Range, White (1 Remotes + 3 Outlets) Value Pack ( you want the ones with two plugs on each sensor)

Wireless Remote Control Electrical Outlet Switch for Lights or Household Appliances (3 Pack)

For more please subscribe, like and share.
Add us
iGallery: www.BoInsogna.com
Blog: www.ColoradoNatureArt.com
Facebook: https://www.facebook.com/StrikingPhotographyByBo/
Twitter: https://twitter.com/bophoto
Flikr: https://www.flickr.com/photos/thelightningman/
Instagram: @strikingphoto
Your support is very much appreciated!
Recent Post
DISCLOSURE:
This post contains affiliate links, which means that if you click a product link and buy anything from the merchant, we will receive a small commission fee. The price you pay remains the same, affiliate link or not. Thank you!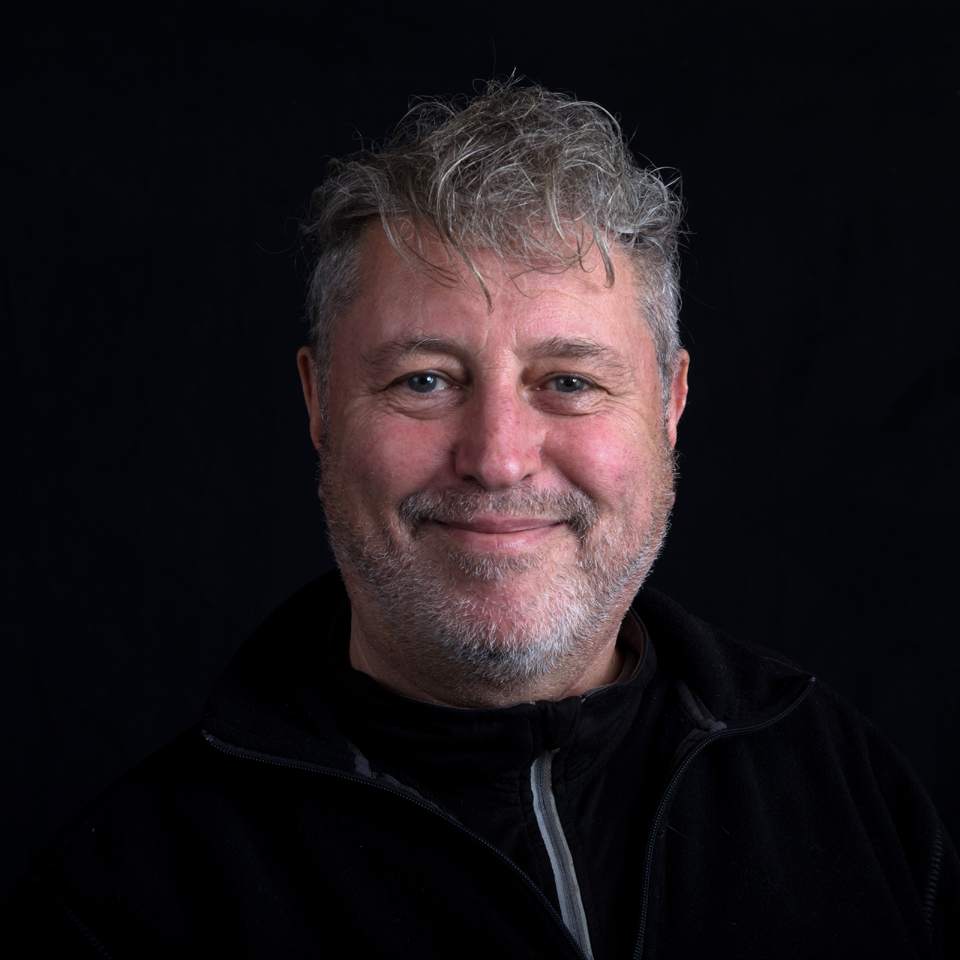 Bo is a professional photographer of over 30 years experience and his work has been published on television, magazines and newspapers worldwide.  Also a 30 year veteran of storm chasing specializing in lightning thunderstorms.